Online & Phone Banking Features
Online and Phone Banking Features
iPhone™ and Android™ Apps
First National Bank goDough is a mobile banking solution that enables bank customers to use their iPhone™ and Android™ mobile phones to initiate routine transactions and conduct research anytime, from anywhere.

Customers can:
view account balances
view transaction history
receive account alerts
initiate account transfers
pay bills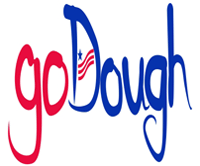 First National Bank goDough mobile banking service is a FREE* service that allows you to access your accounts anytime, from anywhere, using your iPhone™ or Android™.
*There is no fee from First National Bank. Connectivity and usage rates may apply. Contact your wireless service provider for more details.
iPhone is a trademark of Apple Inc. Android is a trademark of Google Inc. 
Receive your statement quicker, reduce the risk of mail fraud and identity theft, save the trees in the forest, and get rid of the stack of paper statements by receiving your statements through eStatement. Your statement looks like the paper statements you've been receiving in the mail, but you can access them anytime. To enroll in eStatements sign on to NetTeller Online Banking and click on the eStatement tab in the top menu bar and follow the instructions.
24 Hour Customer Convenience 740-962-1032,  740-753-2323, or Toll Free 800-441-3811. Information can be accessed and transactions initiated on Checking Accounts, Savings Accounts, Transfer Funds, Certificates of Deposit, Individual Retirement Accounts (IRAs), Loans & Loan Payments.
Cash Management offers commercial banking customers' flexibility and online access to accounts with ACH, reporting and account management capabilities. Accounts can be conveniently accessed 24 hours a day, 365 days a year; and transactions and self-directed research can also be initiated.